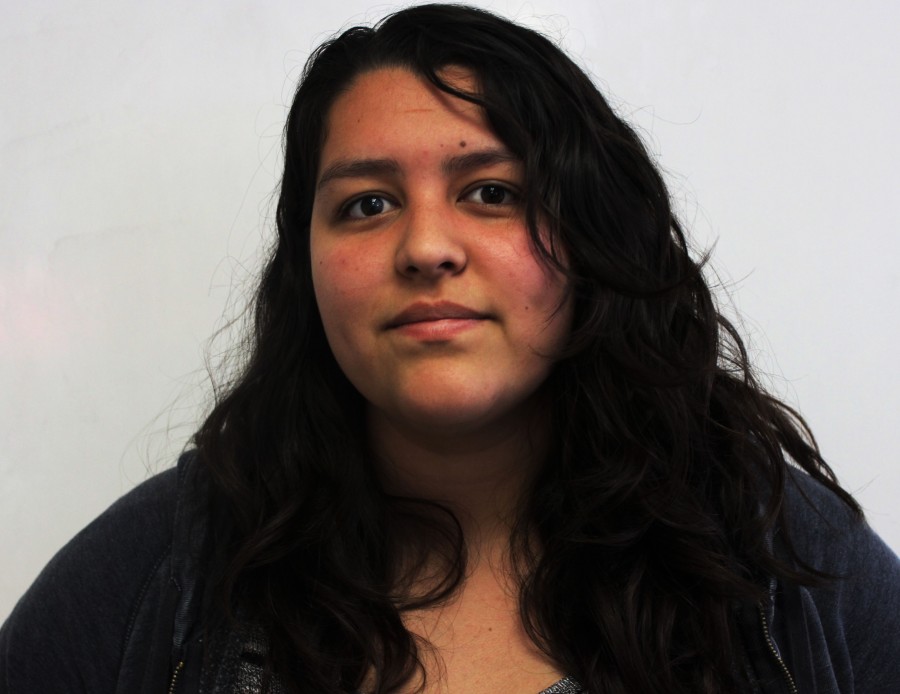 Senior and Editor-in-Chief of
The Buzz
, Stephanie Chavez, was born in South Dakota but raised in Mexico until she was 13 years old. She originally joined newspaper because she thought it would be a good opportunity for college, as well as the fact the Advisor David Page was "bugging her." Chavez joined
The Buzz
as a junior, making her way up as an Editor-in-Chief within one year.
"I wanted to get involved in something because I did not want to feel like an outsider," she said. Moving to California only speaking Spanish, and having to learn English, she wished "to get involved in things that in my mind were normal."
Coming to the United States "and having to deal with learning English, I felt mute, deaf and illiterate. It made me very sad, but eventually I was able to overcome my barriers, and joining
The Buzz
really showed me what I was capable of, even with all my struggles I could manage to do well and accomplish my goals," said Chavez.
One thing Chavez enjoys about
The Buzz,
is helping reporters to write their stories and for them to get to a point where they are pleased with what they wrote, "because that is what makes the newspaper special, being able to bring up issues or just topics we would like people to know about." She believes that joining the newspaper was fait. "I really like the person I've become since I joined
The Buzz
."
Stephanie Chavez, Editor-in-Chief
Apr 21, 2015

The Grass is not Always Greener on the Other Side

(Story)

Feb 17, 2015

Hello, Hola, Bonjour

(Story)

Oct 26, 2014

"Oxnard…What Kind of Name is That?"

(Story/Media)

Sep 21, 2014

"Where We Are" Tour in Pasadena

(Media)